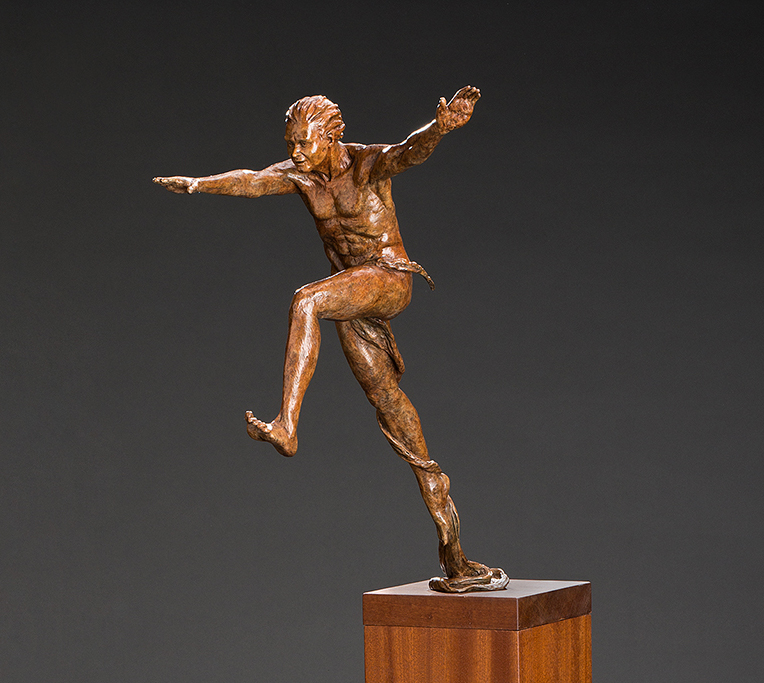 Sculpture by Donna Gordon. Photo courtesy Donna Gordon Gallery.
Donna Gordon has formally announced her Donna Gordon Gallery will be closing on March 30th, 2014. Donna was one of the original galleries to open on February 10th, 2010 on the 600 block of Central Avenue in Saint Petersburg. Donna Gordon Gallery showed her allegorical bronze sculptures and had regular shows and openings of the work of others. Some of these shows were reviewed on this blog. The gallery brought a consistently high level of professionalism and class to the 600 block facing Central Avenue.
Donna will be reopening her studio in a structure next to her home. I look forward to a studio visit and reporting on it here.
Here is the DGG release....
It is with sadness, excitement and lots of appreciation that I announce that I am closing Donna Gordon Gallery, effective March 30th. While I am sad to see our doors shut, I am so grateful for the collectors who made the artwork we offered a part of their lives, and the friendships that developed as a result of those encounters. I am grateful for the experience and the knowledge I gained, and mostly for all of the wonderful artists and local friends I got to know so much better in the last four years. Thank you all so very much. It has been my honor to meet you, to know you, and to show great artwork.
My excitement comes from looking forward to the next stage in my own evolution as an artist. After March, I will be happily creating sculpture from a newly constructed studio adjacent to my home. You can join my mailing list to get updates on new work and new galleries representing my sculpture, as well as shows and events, at www.donnagordonstudio.com .

Please note that I also have a new email address: donna@donnagordonstudio.com .
Now..... the gallery

IS STILL OPEN

through March 30th!
So please stop by to say hello, Wed-Saturday, noon to 5.



If you were ever on the fence about buying a quality work of art, NOW is the time to come in. I will be OPEN for ArtWalk this Saturday night, February 8th, until 8:30, and I hope to see you there!
---
Luis
mmmmm