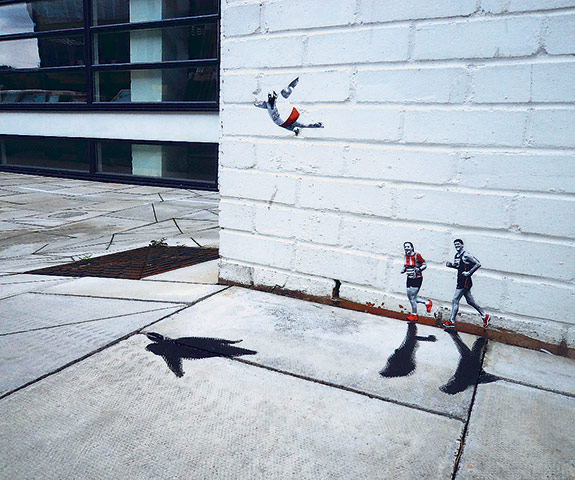 Pablo Delgado is a Mexican artist living in East London who works in painting, installations, drawing and street art in the form of paste-ups as seen on the left. The figures are photographic (collage?) and they are given a 3-D realistic effect via painted "shadows" projected onto the sidewalk. The figures are only inches high (about two bricks' worth).
Pablo at work
In his MISSING project, street art becomes interactive, in that he also puts up "missing" posters about a particular figure. The idea is for people to keep an eye out for the "missing" figures and when finding them (some treat it as a treasure hunt), photographing them and sending in their low res pics to his site. I see this as a potential form of geocaching blended with art. Maybe with the inclusion of clues.
One of the "missing"...